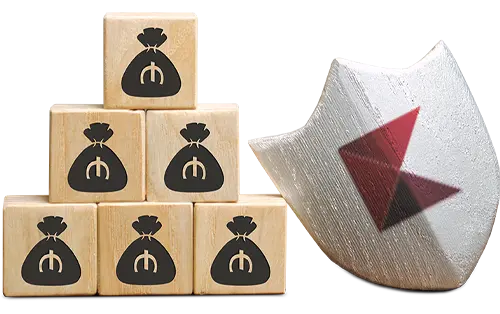 Profitable Life Insurance
"Profitable Life Insurance" is a special deposit product developed jointly with PASHA Life Insurance. Take advantage of high interest rates on your deposit account and get life insurance.
Annual interest rate 1%
Minimum amount 100 $
Maximum amount 10 000 000 $
Gəlirli sığorta kalkulyatoru
The "Income Insurance" product is presented in cooperation with PASHA Life Insurance.
The advantages of product
1. USD deposit option - You keep your money in safe hands.
2. High rate of return- Obtained income in the amount of 1% at the end of the contract period.
3. Life Insurance - You insure your life with a deposit.
The "Income Life Insurance" product is offered to customers within the framework of cooperation between Kapital Bank and Pasha Həyat. As part of this product, by opening a deposit account in dollars, you insure your life. The annual interest rate on the deposit is 1%. The term of the deposit with a high percentage of profitability is 1 year. Interest on the deposit is paid after the expiration of the contract. The minimum deposit amount is 100 USD, the maximum is 10,000,000 USD. To receive a special accumulative product - "Profitable life insurance" it is enough to go to the nearest branch of Kapital Bank. Open a savings account and take advantage of the high-interest rates and benefits of life insurance.