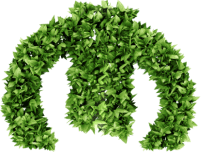 Deposit amount
from 100 AZN/USD
Kapital deposit calculator
You can increase the amount up to half of the period along with a high interest rate with Kapital deposit.
Gross interest income

3 200 ₼

Monthly interest income

133.33 ₼
Terms
• Deposit period - 12, 18, 24, 36
• Minimum amount - 100 AZN/USD
• Maximum amount – no limit
• Interest payments - Monthly or at the end of deposit period
• Adding funds to the deposit - Up until the middle of the deposit period (amount added must be at least 100 AZN/USD)
Interest rates
Deposit period (months)
Monthly payment of interest
Payment of interest at the end of the period

AZN

USD

AZN

USD

12

6.0%

6.5%

0.1%

18

6.5%

7.0%

24

7.0%

0.2%

7.5%

0.3%

36

7.5%

0.4%

8.0%

0.5%
Deposits are the best way to start managing your cash. Capital deposits are one of the most profitable bank accounts in which you can invest. This product is one of the reliable and profitable ways to save your money. Capital deposits not only help you value your funds, but also allow you to get a credit line. The maximum amount for bank deposit interests paid monthly or at the end of the term is set at 8%. With this product, which allows customers to get a credit line, the credit line can be issued in cash or by card at a maximum of 80% of the deposit amount of AZN/USD 500. You can easily calculate your interest rates with the deposit calculator. All you have to do is apply to the bank to make a deposit.
How can I open deposit account?