Western Union
Make easy, secure and fast money transfer to any distance with Western Union international money transfer system. Take advantage of Western Union money transfer operations in 200 countries with low interest rates offered by Kapital Bank.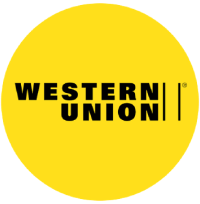 Coverage
Over 200 countries around the world
Service points
Over 510,000
Duration of transfer
5 min
Benefits
• Money transfers anywhere in the world
• Adequate commission fee
• Western Union money transfers take only 5 minutes
• Transferred with USD
• A limit of 7400 USD per transaction applies
Notes
• Transfers made by a sender must be in USD only.