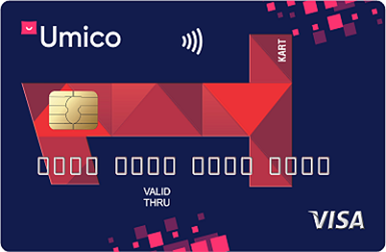 BirKart Umico (Debit)
Bonus debit card
A debit card from Kapital Bank and Umico, which offers cashback for daily purchases.
10 AZN
Card price for 3 years
You can make payments online and through POS terminals in Azerbaijan as well as throughout the world by Kapital Bank plastic cards supporting VISA and Mastercard international payment system. Müxtəlif You can make non-cash payments by a variety of payment cards, protect your money comfortably and securely by the card, and even get different benefits and privileges depending on the type of card. To get a card, it is enough to order online through our website.