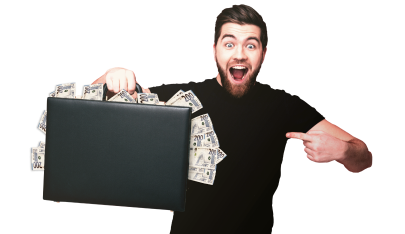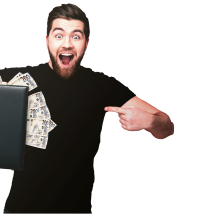 Cash consumer loan
Up to 30 000 AZN
Credit amount
Up to 60 months
Credit period
From 21%
Annual interest rate
Get an
online

loan in one moment!
Cash consumer loans
We offer our customers easy cash loans.
Monthly payment for cash loan
1766.18 ₼
Order
Terms and requirements
People who have salary or pension card at Kapital Bank or any other bank can apply for cash loan.
Age limit: 18-70.
Minimum required work experience: 3 months if you have salary card at Kapital Bank and 6 month for salary card holders at other banks. There is requirement on work experience for pensioners.
In certain cases a guarantor may be required to obtain a cash loan.
People who have an active cash loan at other banks can also apply for a cash loan at Kapital Bank.
People with an official income.
Daily consumer loans allow you to take advantage of low interest rates. The daily consumer loan providing your cash needs is the most widely used banking product in order to meet your requirements. You do not need to put in pledge to the bank to get a loan with this loan product. The mentioned loan product, which is considered as a cash loan, can be used for a wider range of purposes than other types of loans. For example, you can use the loans obtained to buy a house only for this purpose. Cash loans allow for multi-purpose use. Thus, you can use the funds received from the bank for your necessary needs without any intervention. All you need to do to get a consumer loan is to fill out the online application form. Fill out the application form and get a loan with one touch.