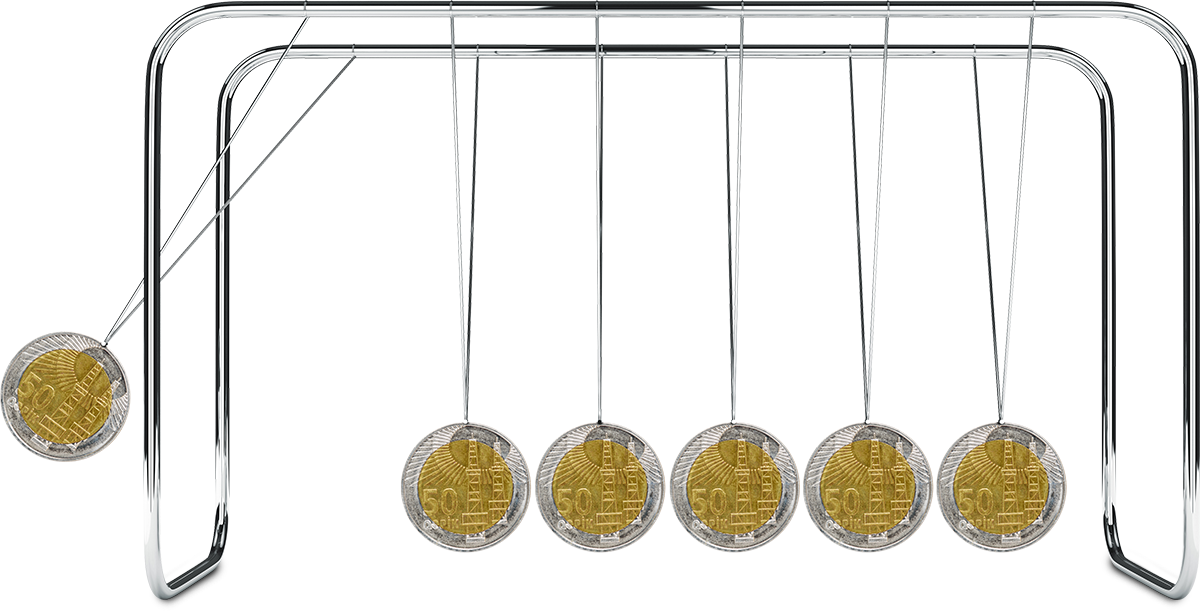 "Upon request" deposit
Deposit amount from 100 AZN/USD
Deposit period 12 months
Maximum interest rate AZN - 1%, USD - 0.01%
Information
Deposit period - 12 months (automatic prolongation)
Interest on contracts issued less than 30 calendar days ago is not paid
Minimum amount - 100 AZN/USD
Interest payments - when deposit is removed
According to Article 102.1.22 of the Tax Code, starting from February 1, 2023, a 10% tax will be charged on deposit interest for Individuals.
Terms of deposit insurance
Deposit replenishment
How to
Deposit replenishment through Kapital Bank payment terminal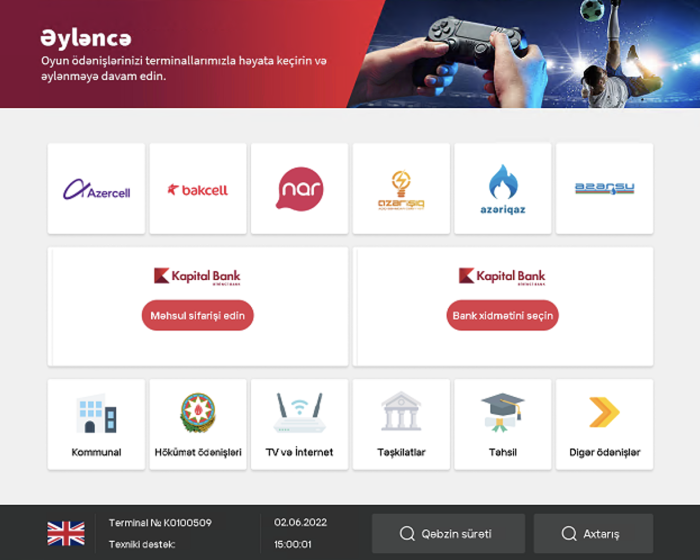 Select "Choose the banking service" menu in the Kapital Bank payment terminal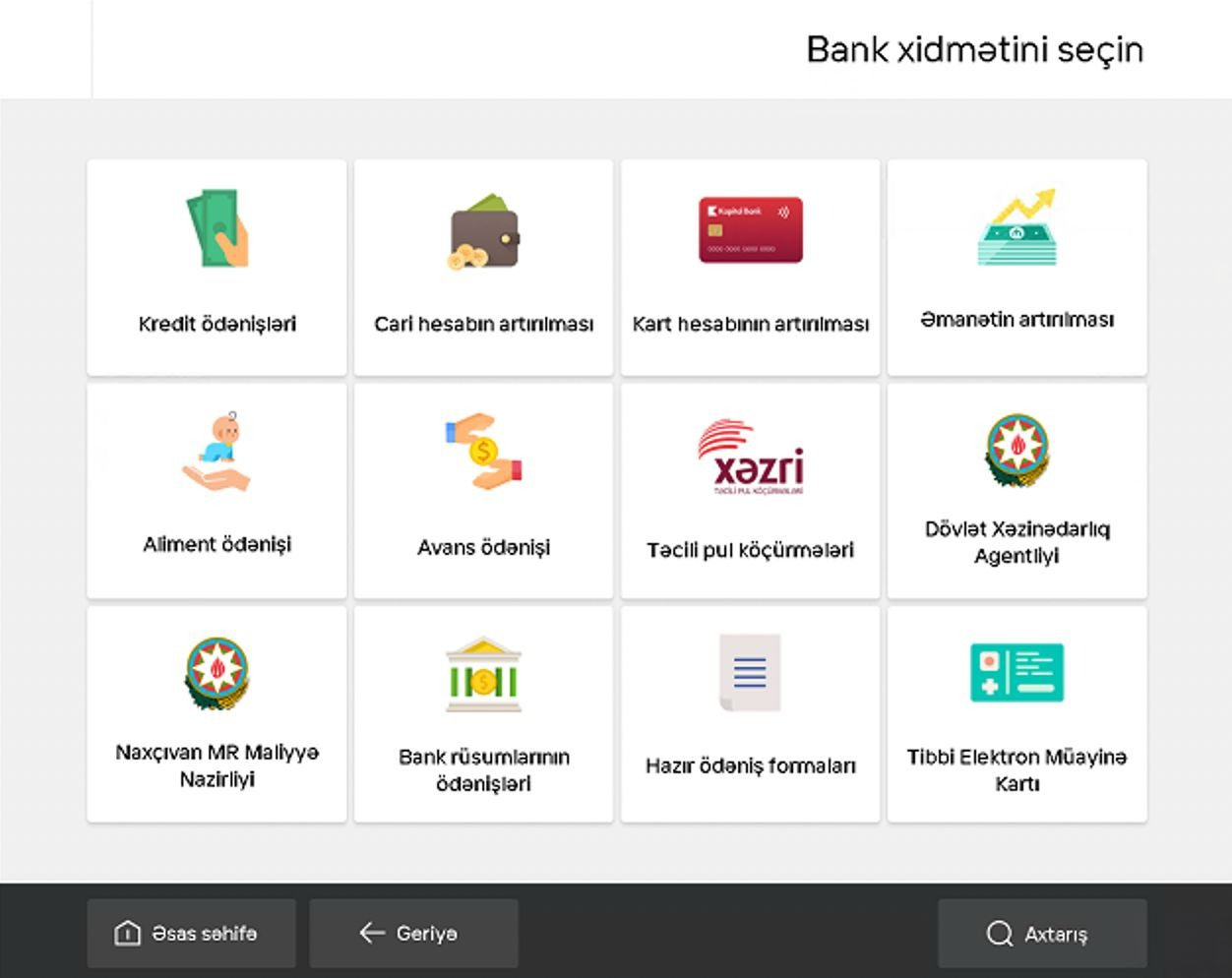 Select "Deposit replenishment" service among the banking services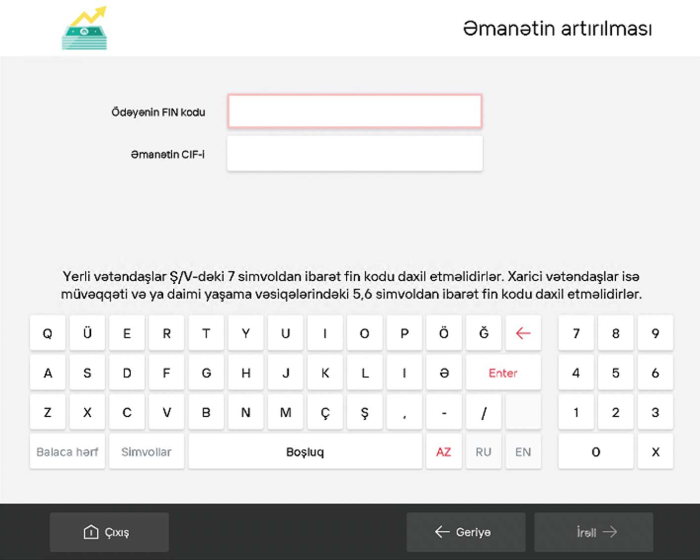 Enter the payer's PIN code and the CIF of the deposit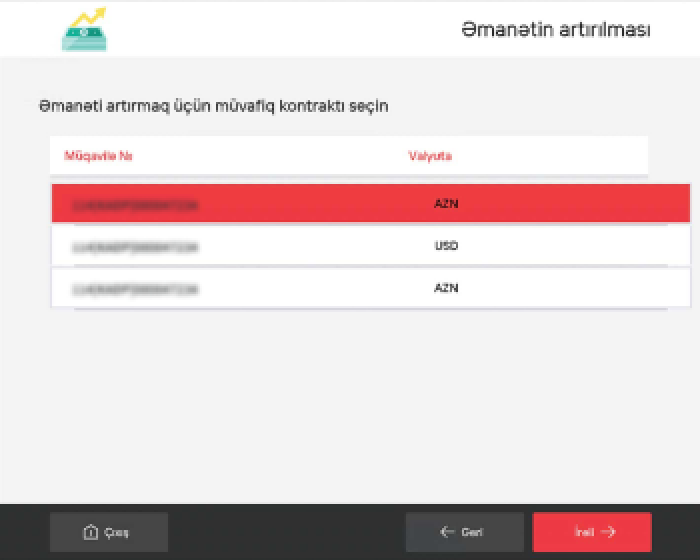 Select the corresponding contract number to replenish the deposit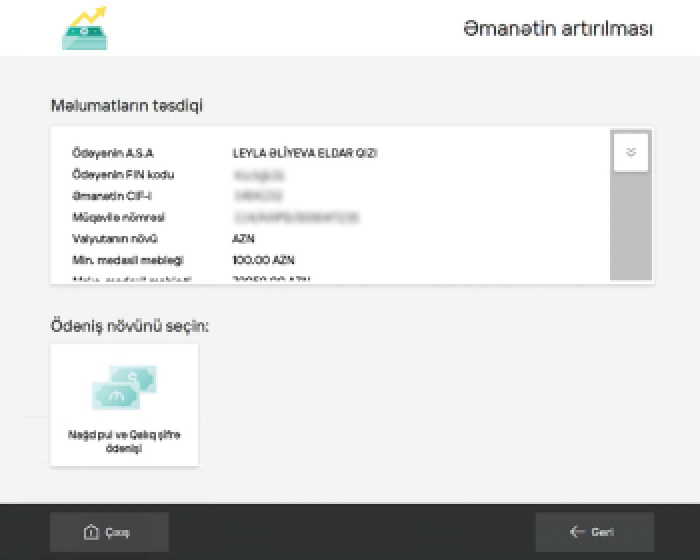 Check the consistency of data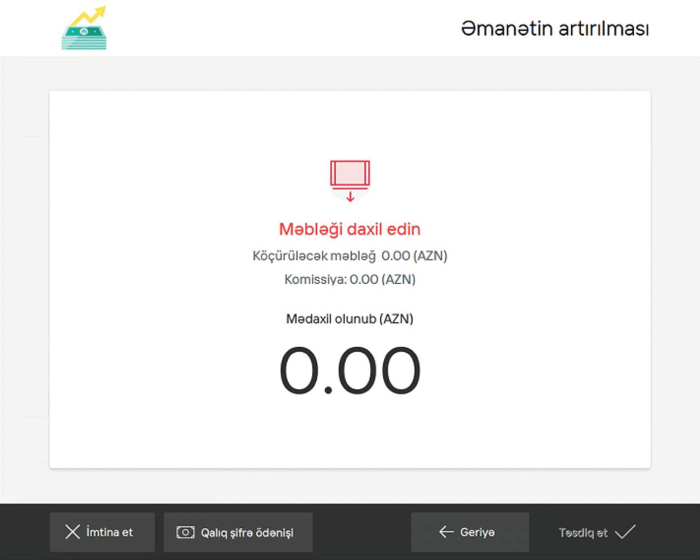 Insert the cash into the terminal and confirm the payment
Bank deposits are the best tool for managing your cash. This product allows you to gain value reliably by protecting your money from interest rate risks. A deposit account is the first step on your way to investing. With the help of termless deposit product, you can invest your money to deposit accounts without time limit. The minimum period of 12 months set for deposits is automatically extended at the end of the term. If the depositor does not demand the return of the deposit the next day after the expiration of the term, in case the same deposit terms are available in the tariff and conditions of that period, the term shall be extended on those terms, and in all other cases on the terms determined by the Bank. The minimum amount applied for termless deposits is set at AZN/USD 100. The interest rates for deposits placed in two currencies, AZN and USD, differ depending on the currency. Payment of interest income determined for deposits is made when the deposit is withdrawn. You can easily increase or decrease the deposit amount placed in the bank. For successful money management, it is enough to apply to the nearest Kapital Bank branch to take advantage of the benefits of the termless deposit.