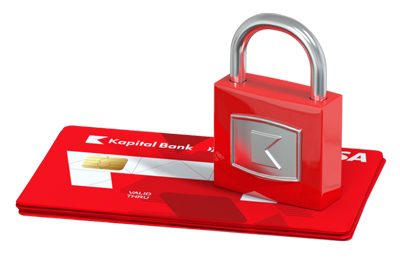 Credit Card Physical Damage Insurance (Card damage)
Insurance cost 1 AZN per year
Card update Can be renewed maximum 3 times
Collateral risks:

Risks of theft and robbery
Negative events and situations at ATMs
Fire risks
Natural disasters
Deliberate and intentional actions of third parties
Occurrence of losses
Other unexpected events

In case of physical damage or loss of the debit card, plastic cards are replaced by Bank with a new one free of charge at the request of the customer.
The card can be renewed maximum 3 times during the term of the insurance contract.
Insurance fee: 1 AZN per year (service fee is automatically deducted during the first use of the card).