Cash in
"Cash in" service - allows you to increase your card account balance in any currency by means of ATM. This service is only available at Cash In ATMs.
Transfer rules:
• Enter your card to ATM;
• Then please select the language;
• Enter your PIN-code;
• Select the "Payments" at the ATM menu;
• Press "Cash in";
• In the pop-up window please select any currency as you want - AZN, USD, EUR;
• Insert the money into the ATM and click "Deposit". If you want to add more then click "Add";
• At the end of the transaction, if you wish you can get a check or refuse;
Service fees:
• Commission fee for transfer is 1% for salary cards (min 1 AZN) and 0% for debit cards.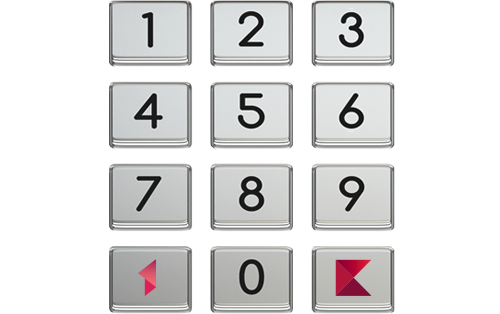 Cash by Code
Terms and conditions of service:
• Cash by Code service allows customers to send money through an ATM to a person who does not hold a credit card.
• This service is available to holders of all Kapital Bank cards. (excluding pension and social cards) You can use the Cash by Code service to send money to any individual.
Service fees:
• A service fee of 1% (at least 1 AZN) is charged to the receiver's account.
How to transfer money:
• Insert your card into ATM. Choose a language.
• Enter your PIN.
• Choose the Payment option from the ATM menu.
• Choose Cash by Code and confirm the service fee.
• Enter the recipient's phone number and the amount to be transferred.
The system will generate a two-part code. The first part (Code 1) will be sent to the recipient's mobile phone number as a text message, while the second part (Code 2) will be printed on the transaction receipt. You must pass the second part of the code to the receiver. The receiver will have to enter both parts of the code to be able to receive the money. The code will remain active for 24 hours.
To receive money using the Cash by Code service, you must find a Kapital Bank ATM, press the button in the top right-hand corner and choose the Cash by Code option from the displayed menu. Enter both parts of the code into the pop-up window. To verify the transaction, you will also need to enter the amount you expect to receive through the transaction in the appropriate menu window. The ATM will disburse the appropriate amount if both elements (code and amount) are correct.