Plastic Cards
Enjoy your cashless purchases with plastic cards. Take advantage of interest-free and commission-free credit facilities with instalment cards while making secure transactions with debit cards.
Popular
Birbank Cashback debit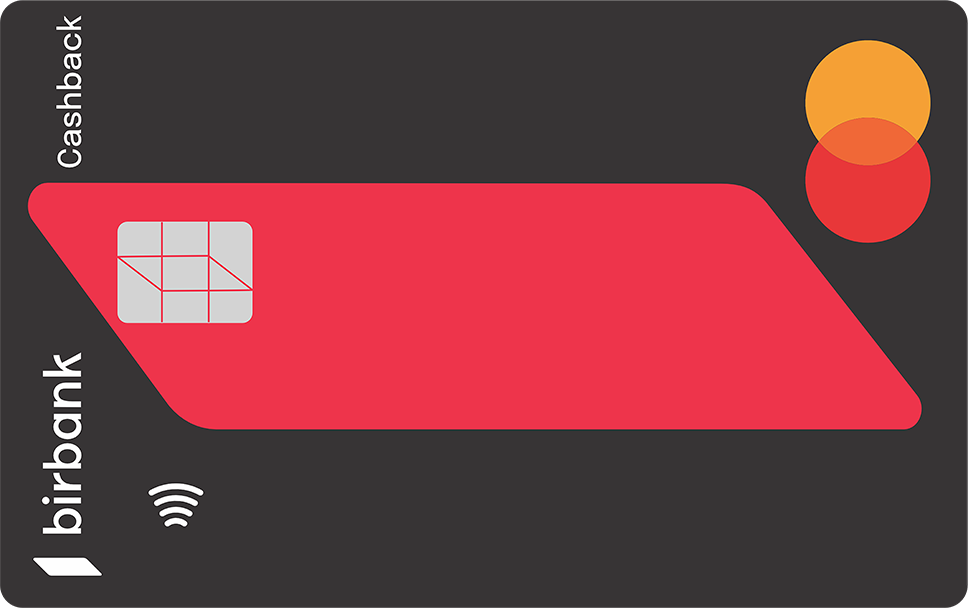 Popular
Birbank Cashback debit
Free

Card price

2x ƏDV & up to 30% cashback

Bonuses

Free

Transfers & withdrawals
Using plastic cards, supported by the international payment system, you can easily make cashless payments anywhere in the world. Plastic cards - debit, and instalment allow you to make your payments safely with their advantages. Installment cards offer you commission-free and interest-free credit, free withdrawals, transfers, and high cashback rates and bonuses. For those who want to purchase a free plastic card, the bank offers BirKart Umico (Birbank Umico), BirKart Miles (Birbank Miles), and BirKart Cashback (Birbank Cashback) installment and debit cards. Birbank plastic cards with security features allow you to make your contactless payments safely and quickly. With Birbank mobile application, you can easily monitor your Birbank card transactions. With the help of the mobile application, you can easily monitor incoming and outgoing debit card transactions and manage your budget optimally. You can use the online card ordering service to get free bank card- installment card products. You can order installment cards through the Birbank and Wolt mobile applications.