If you want to join Kapital Bank's professional team, we invite you to apply for the vacancy. We offer you an interesting and promising job in a dynamic environment.
Be our main capital!
Why Us?
• Constant development and career opportunities
• Attractive salary
• Professional and friendly team

Recommendations for candidates
• Do not apply for any vacancy posted on accidental websites and social networks. Otherwise, an employer will consider you as a non-serious candidate who does not know what he/she wants, and thus will not appreciate your candidacy.
• Pay attention to the name of your email address: Persons sending their CVs via email address like "Amazonka86", "Milaya milaya91", "Krutoy paren87" and etc. lose their chances to be employed by serious companies and organizations.
• Choose a photo of you on CV carefully! Do not hesitate to smile, however, do not use a photo taken in a wedding party.
• Do not ever be late for an interview! If you are late for any reasons beyond your will, try then to contact the employer and give a notice about the situation.
• You should always wear clothes relevant to the vacancy you apply for. It is obligatory that such style shall suit you. If jeans with torn knees always became your good luck, it does not mean that you can wear it everywhere.
• Follow ethical conduct rules during interview. Warning! Do not dare to go to an interview chewing a gum. For conservative HR managers like me it means that you will definitely fail to work in this company. Turn off you cell phone! If you forget by chance to do so, then apologize and turn it off immediately.
• Collect as much information about the company as you can before applying. You may at least enter the website and find their basic indicators. At the same time, if there is no any direct or indirect question about it during the interview, do not look like a schoolchild who surely wants to tell a poem by heart at the board.
• Be ready to answer non-standard questions as well. For instance, one of frequently asked questions is "What are your strengths and weaknesses?" and most candidates enumerate 4-5 strengths, yet it is difficult for them to say weaknesses. They give answers like "I trust people easily" or say that they do not have any weakness though. It gives the feeling of dishonesty and partiality of a candidate.
• Do not pretend to appear smarter than you are during interview, because this employer may not need that smart candidate. The best way to make somebody appreciate you is to be sincere. You will gain an extra point by showing your sincerity.
• Decide what you want in advance, trust yourself, be open for communication, positive, and believe that with all these features you are going to succeed.
Join us in 5 steps
1
Follow us
If you want to gain and develop work experience in the bank, "Kapital Bank" OJSC is the right address. To do this, follow the "Human Resources / Vacancies" section on the bank's corporate website. If you consider your knowledge and skills to meet the requirements of any of the open vacancies, apply in the order indicated. Your application will be evaluated by the bank in accordance with the requirements of the vacancy, and if your indicators are considered appropriate, you will be contacted and invited to the initial stage of selection.
2
Show your knowledge
In the second step, you will be invited to take an exam to measure the ability of mathematical analysis, which is important for banking, and, if necessary, to measure knowledge of banking legislation and specialization. Before starting the exam, you will be acquainted with the conditions of the exam, you will be informed about the procedure for calculating the result. The exam will be held in an automated manner, in a completely objective examination room in a special computer room. You will be able to get acquainted with your results at the end of the exam. If you are unable to get a passing score, you can re-apply for existing vacancies after 6 months. The next step is to meet you at the interview stage if you get a passing score.
3
Introduce yourself
During the interview, the bank's authorized employees in the relevant field will meet with you. The main purpose of the interview is to determine the compatibility of your career plans with the bank's Human Resources Development Policy and the extent to which your skills meet the requirements of the vacancy. Interviews are conducted by authorized employees with sufficient experience in the banking sector; A completely objective decision is made, taking into account the compatibility of the candidate's and the bank's future plans to some extent. If you succeed in the interview stage, you will be offered to participate in the bank's internship program.
4
Learn more
In the internship program, you will be provided with mentoring support by experienced employees of the bank, and real working conditions will be created for you to fully master the job. At the same time, interactive trainings will be conducted by the bank's professionals to gain more knowledge about banking. Our trainings are held in the bank's training center equipped with modern training equipment. Both the material and technical base, as well as the knowledge and experience of professionals will help you to learn banking here.
5
Join us
At this stage, an exam and an interview will be conducted to assess the knowledge and skills required for you to become a successful bank employee in the future. The exam will be held in an automated manner, in a completely objective examination room in a special computer room. You will get acquainted with your results at the end of the exam. If you successfully pass the final exam and interview, you will join the Kapital Bank family.
Be a part of the Kapital family
Are you ready? Go ahead! Look at the current vacancies of Kapital Bank.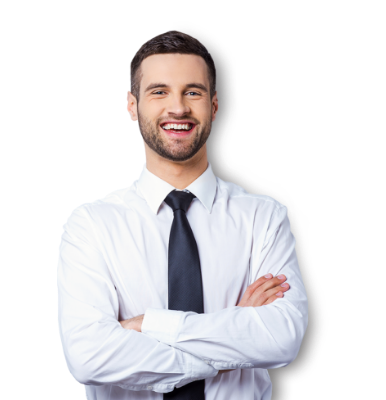 Due to a great number of candidates applying to our bank for vacant positions, only a limited number of candidates suitable to certain position requirements will be contacted. Other resumes will be included into CV base and revised further on in connection with any appropriate vacancies. We thank you for considering our bank as your potential workplace.