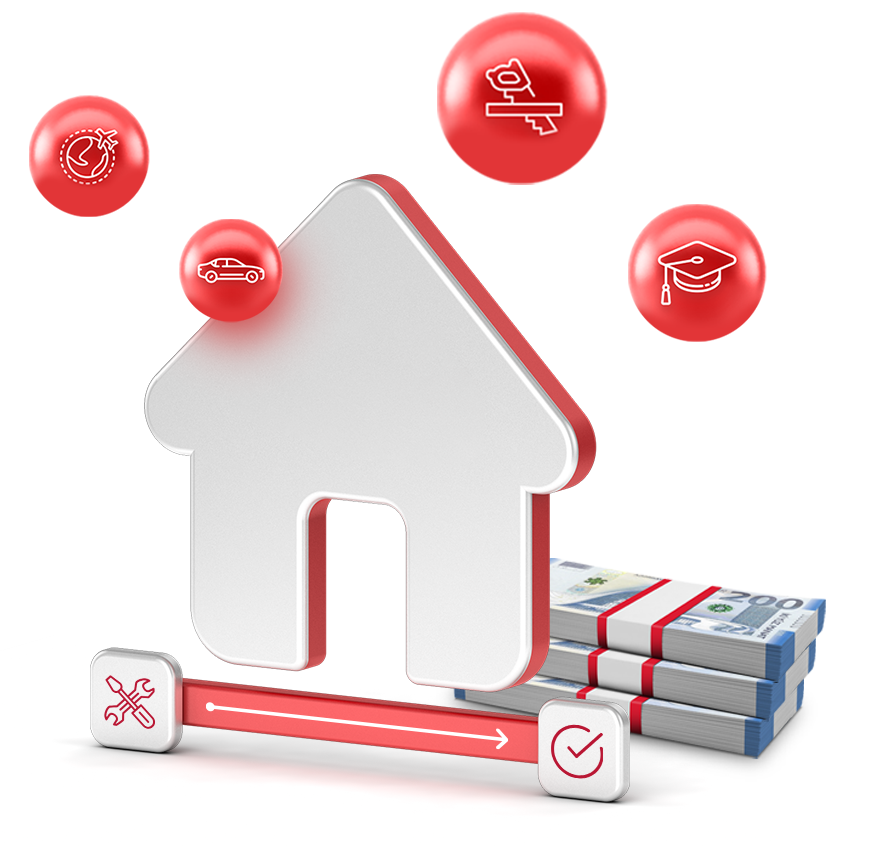 Real estate secured loan
Issued on the security of real estate in order to obtain funds for use in consumer and other purposes.
Depending on the location of the property and the term of the loan, the amount can be up to 65% of the estimated value of the property being secured.
LOAN AMOUNT From 15 000 to 100 000 AZN
LOAN TERM Up to 7 years
INTEREST RATE Starting at 15%
Information
Collateral for the loan can be a private house, a summer residence, an apartment (the building must be constructed after 1970) and non-residential premises (facility).
The real estate that will be pledged as collateral must be located in the cities of Baku, Sumgayit or Absheron.
The loan amount can be up to 65% of the estimated value of the property to be secured (for instance, if the value of the property is 100 000 AZN, the maximum loan amount will be 65 000 AZN).
If the subject of the pledge (mortgage) is located on the territory of Absheron, Pirallahi and Garadagh districts, the LTV ratio (loan-to-value) is set at 50%.
The property that will be pledged as collateral may belong to the borrower or his first-line relative (mother, father, sister, brother, husband/wife, children, grandparents). Shared ownership is not acceptable.
Property insurance applies only to individual buildings and non-residential areas
Work experience must be at least 6 months.
Age: for men 22-65 years old, for women 22-62 years old
A loan can be issued to those who receive a salary or pension both from Kapital Bank and from other banks.
Identity card of the borrower (joint borrower) and a notarized copy thereof.
Military ID (in case of military service) and ID card (Other required documents for military servicemen in accordance with the terms of consumer lending)
Identity card of the real estate owner to be mortgaged, extract of real estate, technical passport. (If the mortgagor is another person mentioned in the terms, a document confirming the relationship with the borrower)
Notarized copy of marriage certificate. Certificate of celibacy if single. (Court decision in case of divorce and divorce certificate)
Documents confirming the borrower's (joint borrower's) incomes (references from the primary employer and additional employer if applicable, bank extractions from the salary cards etc.).