Advantages
System advantages for "Customer bank":
• To control accounts in online mode;
• Electronic transfers:
- Intra-branch transfers
- Inter-branch transfers
- Intra-Republic transfers

• Conversion (electronic) transactions;
• Statements:
- Current account statements
- POS terminal statements
• Transfer of salaries;
• Information on the obligations (loans) of customers;
• Information on savings (deposits) of customers;
• Information on disposals of customers.
• Transfers from BusinessCard to current account, from current account to BusinessCard;
• Card order, prolongation of cards, closing cards.
Specifics
Features of "Customer Bank" system of Kapital Bank:
• Easy and Free Connection
• "Customer Bank" service does not need any additional software. A computer, internet access, and a standard internet browser are enough.
• It is possible to access the system via the Internet from anywhere in the world.
• No annual service fee
• Permanent consulting and assistance service by a dedicated professional team;
• "Customer Bank" system is highly protected, all transmitted data is encrypted, electronic certificates are used for identification of users.
Stages
Stages of connection to Customer Bank system:
• Relevant documents (the word "Documents" is as a button, when you click it, you will be directed to the below-mentioned "Required Documents" section) shall be submitted to the branch after signing;
• Upon checking by the relevant structures of the Bank, login and password for signing up the Customer Bank system will be sent to the e-mail indicated by the customer in his/her Application Form.
• You enter the system and perform your operations using the Customer code, User ID and ASAN IMZA provided by the Bank.
Customer Bank
"Customer Bank" allows the legal entity and entrepreneur to manage bank accounts in real-time and minimize the execution of payments. The "Customer Bank" system provides the following operations.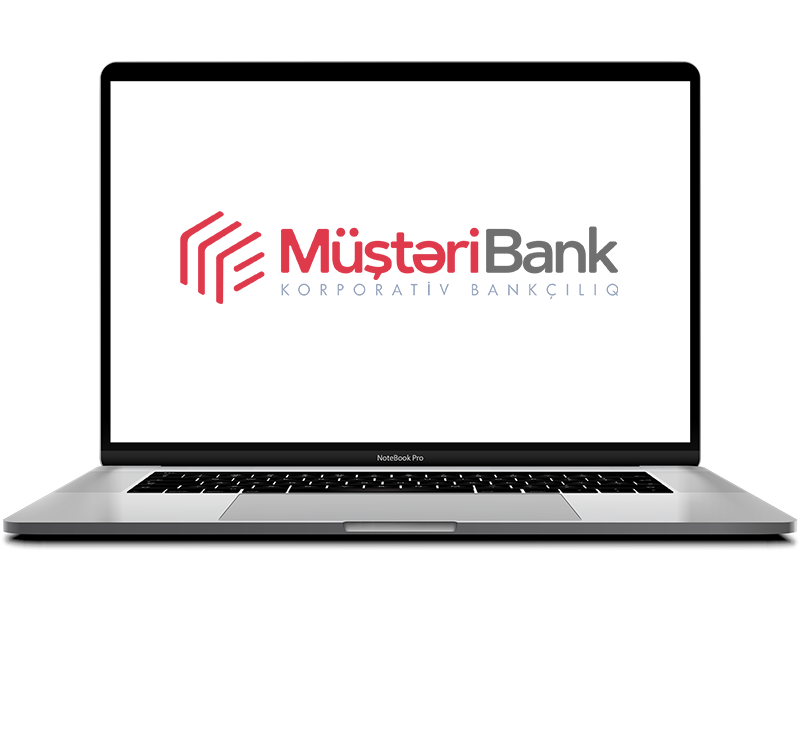 Create account online
You can now create an account wherever you want! Activate your business account online, without visiting branches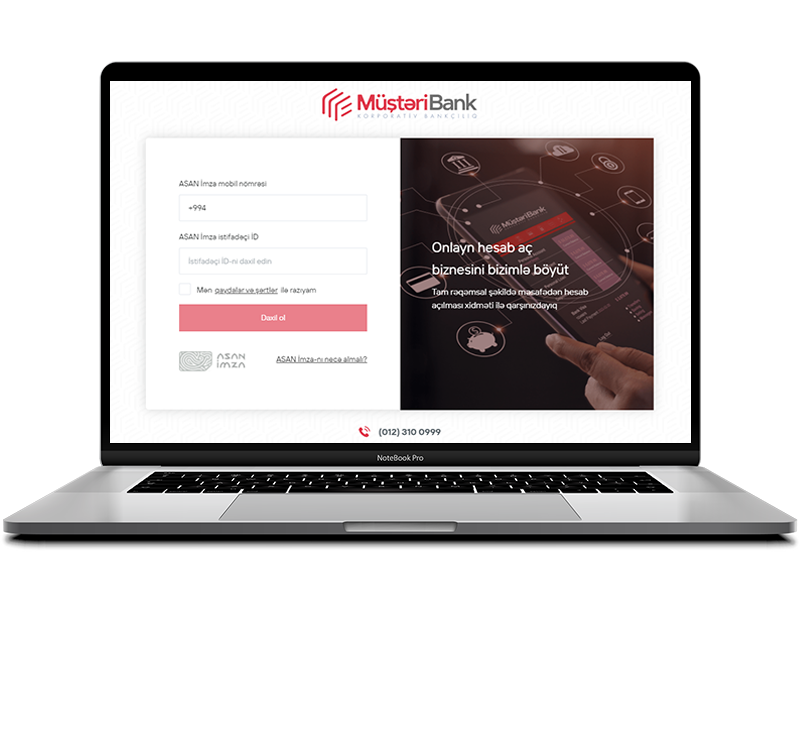 Customers should have ASAN Imza or "Google Authenticator" mobile application to perform operations in "Customer Bank" system.
In the absence of ASAN Imza or "Google Authenticator" mobile application, customers can only use the feature of "review of accounts".